Popular axe brands made in the USA include Council Tool, Estwing, Snow & Neally, and Vaughan. These manufacturers produce high-quality, reliable axes suitable for various tasks, from bushcraft to splitting wood, and are proudly crafted in the United States.
There are plenty of outdoorsmen looking for the highest quality axe that is manufactured in America. The best quality steel is often made in the USA, and when combined with American Hickory handles, produces some of the highest quality axes.
There are plenty of popular axe brands that are not made in the USA such as Stihl, Husqvarna, and Gransfors Bruk.
If you are looking for an axe brand that is made in the USA, then I have done the legwork and created this list for you.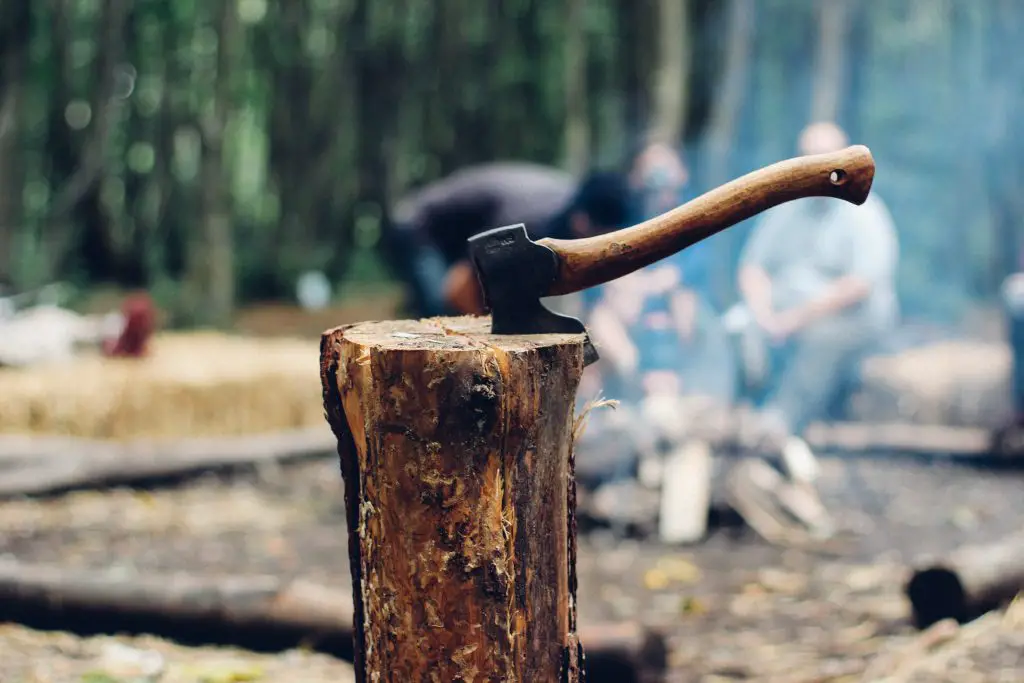 Council Tool
Council Tool is one of the most popular axe brands in modern times. The business was formed by John Pickett Council in 1886. In the 1930s, Council Tool was approved by the Forestry Service to manufacture tools to fight forest fires. This led to the development of the fire rake aka the Council Rake.
Council Tool is still family-owned and family-managed by the Council family.
All components and raw materials are grown and manufactured in the USA including the axe heads and handles. Council Tool's main manufacturing facility is in Lake Waccamaw, North Carolina.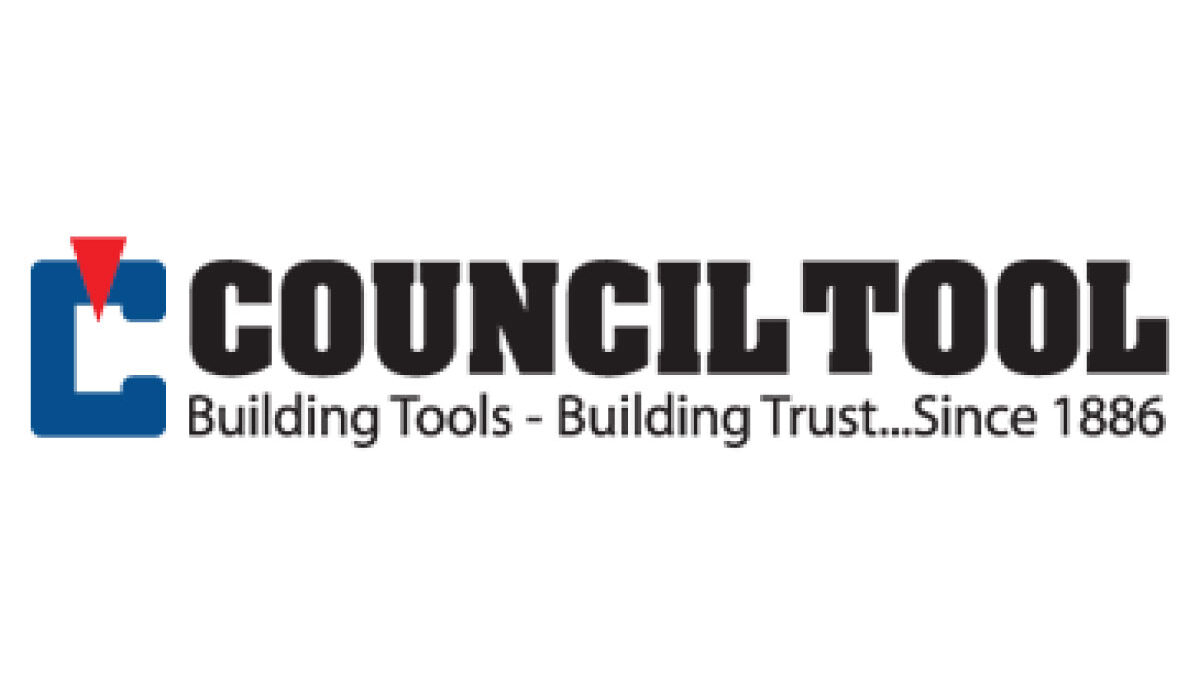 Estwing
Estwing is another popular axe manufacturer based in the USA. Formed in 1923 by the Estwing family, this brand has focused on creating durable tools since the very beginning. In 2001 they patented their innovative shock reduction grip which has become synonymous with the brand.
Apart from Axes, Estwing also produce hammers, knives, and a variety of other tools.
Estwing's main manufacturing facility is in Rockford, Illinois.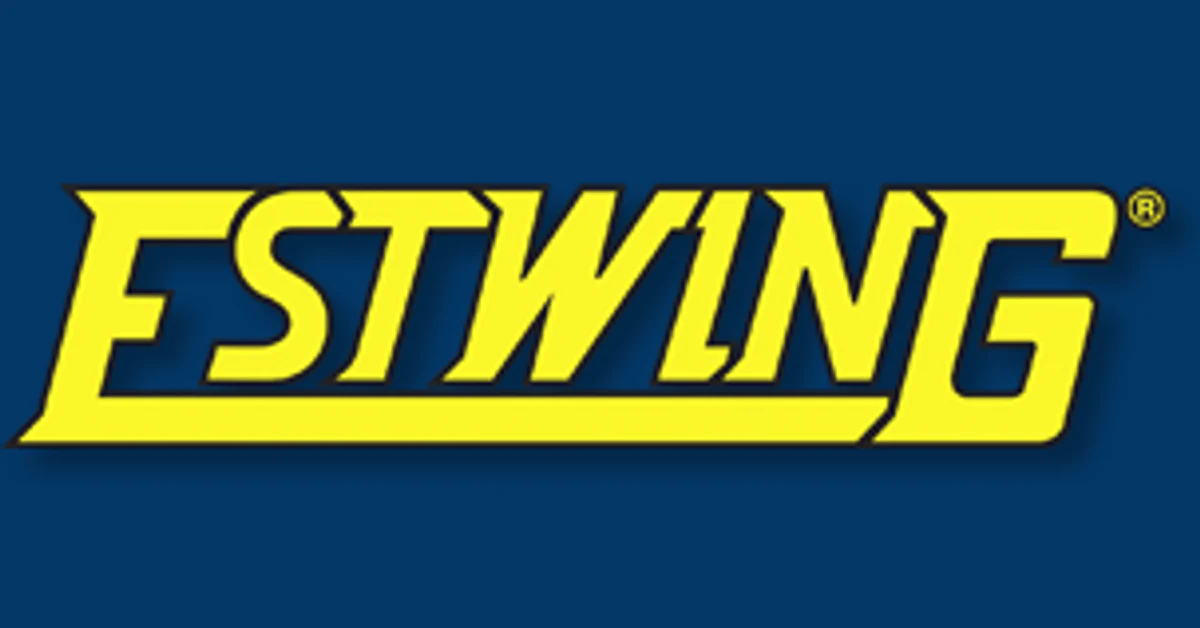 Snow and Nealley
One of my personal preferred Axe Brands is Snow and Neally. They are manufactured in Maine – forged, tempered, and assembled in the USA.
Snow and Neally were established in the 1860s logging boom by Charles Snow and Edwards Nealley in Bangor, Maine. The company's signature blade was the Penobscot Bay Axe – a modification of the Hudson Bay style.
In modern times, Snow and Neally are owned by a member of Maine's Amish communities with all their axes tempered and assembled on an old farm. The production staff use these hand tools for daily work and strive to put that experience into the design of these axes.
Snow and Neally strive to make sure the entirety of the manufacturing process is done in the USA:
The Axe Heads are forged in the US of US Steel.
The Axe Heads are tempered, ground, and sharpened in Smryna, Maine.
The Leather Sheaths are sewn in Maine of US Leather.
Final Assembly is done in Smyrna Maine.
24 inch Hickory Handle
Fine Grain Steel
Long 4 Inch Cutting Edge
Leather Blade Sheath Included
Vaughan
Vaughan & Bushnell Manufacturing was founded in Peoria, Illinois by Alexander Vaughan in the 1800s. Originally it was a plumbing company focused on digging wells. In 1869 Vaughan patented the Improved Post Auger which led to him pivoting into a custom tools focus. Over the years Vaughan's focus has shifted many times to its current range of axes, hammers, and saws.
Vaughan is dedicated to the manufacturer of the world's finest striking tools and other tools.
In 2018, Vaughan was bought by Dasco Pro, located in Rockford, Illinois – manufacturing still remains in the USA to this day.

Razor Back
Razor Back is another American manufacturer that produces a wide range of products, with axes just being one of their many creations. They were formed in 1936 and currently have thirteen manufacturing facilities throughout the USA.
Formed by Edward Durrell on the invention of his improved shovel that had a thicker spine. This 'razor back' made it stronger and lighter than other alternatives.
Their focus remains on creating tools suited for everyday work in yards, farms, and construction sites.
Leatherhead Tools
Leatherhead Tools produce tools dedicated for firefighters, rescue personnel, law enforcement, and the military. Created by Dasco Pro, in Rockford Illinois, in consultation with local firefighters it was seen that there was a need for the production of high-quality tools for local municipalities.
All of their products are designed, manufactured, and assembled in the USA using American steel. Named after the firefighter's leather helmet, Leatherhead Tools continues to produce axes for rescue personnel.
One of their most popular axes is the Ultra-Force Axe which is designed for forcible entry.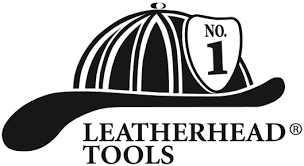 Echo
Echo was formed in Northbrook, Illinois in 1972 to service outdoor power equipment. They developed the world's first backpack blower as well as other innovative products. Their modern headquarters is based in Lake Zurich, Illinois along with their manufacturing facility.
Echo manufacture a series of hatchets, felling axes, and splitting mauls. They also offer a wide range of power tools such as chainsaws, mowers, and hedge trimmers.
Conclusion
There are plenty of options of high-quality American made axe brands. You will do well by selecting from any of the options listed above. Some other brands made in the USA that you could also investigate are:
Best Made
Garrett Wade
Northwest Axe Company
Barco Industries
Columbia River Knife and Tool
There are also other companies that have historically produced axes in America but have recently moved their manufacturing internationally, such as Collins.