While Long Island is known for its infamous beaches, Hollywood filming sites, lighthouses, and windmills. It's also home to some of the best axe throwing places in all of New York state!
If you're in Long Island and yearning to do something fun-filled, go to one of these axe throwing places. 
If you don't already know, axe throwing is a type of target sport where players stand behind a designated line and throw an axe at a target, much like darts except, bigger. 
If you're planning to go axe throwing while in Long Island, here are some places you can try:
1. Axes & Arrows Axe Throwing
Overview of Services:
The team at axes and arrows begins the experience by teaching you the basics of axe throwing in the initial 10-15 minutes. Then you can compete against your friends and family in games of axe throwing in the pit.
Key Features:
15-minute introductory session on the basics of the game
A time of one hour fifteen minutes inside the axe throwing pit
Pre-booking available
They do allow walk-ins but it's always better to call ahead to make sure they have availability
The maximum number of players per pit is 12 but you can still go with smaller groups
You can rent the venue if you're a group of 30 or more
You need to be above 12 years or older to be allowed to play
They also have archery if that's of interest to you
Reviews/Comments
"The price was just right and the experience was one of a kind."- Google reviews
"The staff member who hosted our group was one of the most obliging hosts." – Google reviews
"Never been axe throwing before and had a great experience! our teacher had great games and a funny sense of humor."- Yelp
Address
Indoor Extreme Sports LIC
47- 11 Van Dam St
Long Island City NY, 11101
(718)361-9152
They're temporarily closed due to COVID-19 restrictions but you can always contact them at [email protected]
Website: https://www.axesandarrows.com/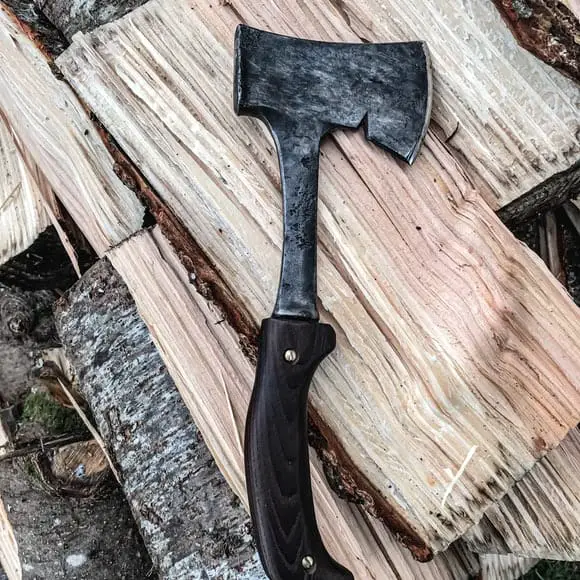 2. Axe Kicking Entertainment
Overview of Services:
Axe kicking entertainment is an indoor setup focused mainly on axe throwing. It begins with their "axeperts" guiding you on the sport of axe throwing and then you can have fun doing it with your friends, colleagues, and family!
Key Features
They cater to ages 8-98 years
You need to pre-book your visit online
All experiences are private for your group
You need to give them a 48-hour notice in case you want to reschedule
They offer an axe-throwing mobile unit that you can book for private parties
Axe kicking entertainment also offers football, archery, bowling, plate-smashing, and more
Reviews/Comments
"Awesome, unique, different, and fun activity night! We came here for a family fun night and had a blast! At first, we were really worried about the danger aspect and our toes, but it turned out completely fine!! Our staff person, Beck, was awesome" – Google reviews
"Had an awesome time axe throwing. Tony was very informative and interactive with our group. Would definitely recommend and will be a returning customer" – Google reviews
"With axe throwing we did different games so that made it a big competition with my group which we loved!" – Yelp
Address:
360 Jericho Turnpike, Mineola NY
3. Molly Hatchets Urban Axe Throwing
Overview of Services
Molly Hatchet offers you the option to experience axe throwing in an indoor setup. You can book a half or full lane with up to 6 players per lane. If you're a party of 8 or more people, you can book a private full lane with two targets for one and a half hours.
Key Features
You can rent one lane for 8-10 people for an hour and a half
They cater to private parties
You can also host corporate events and fundraisers here
Phone reservations are required beforehand
They assign you an instructor initially to help you get a hand of axe throwing
Closed-toe shoes are required in order to play
You need to sign a safety waiver before playing
Reviews/Comments
"You can also choose music on a jukebox to play as you throw."- Yelp
"This is a great family-owned business. I spent Father's day with my family and it couldn't have been more fun.  Great atmosphere for people of all ages."- Google reviews
"Awesome place. The staff was very good, gave us instruction and left us to learn. Had a lot of fun and really enjoyed ourselves" – Google reviews
Address
860 S 2nd St.,
Ronkonkoma, NY 11779
Website: https://www.axethrowinglongislandny.com/
4. Adventure Park At Discovery Museum
Overview of Services 
The Adventure Park at Discovery Museum offers you the facility to go axe throwing in an outdoor setup. You start by reserving a lane, with up to 5 players per lane. Then you get a brief orientation session with safety briefing and basics of axe throwing. Then you're free to throw and compete with friends and family.
Key Features
You get the lane for 60 minutes
A party of up to 25 people can book a private party
Private parties get the lane for 2 hours but contact the company for more details
You need to be 12 years or older to be allowed to throw axes
Participants under the age of 18 must be accompanied by an adult
You need to sign a waiver of safety before playing
You should be wearing closed-toe shoes
Only one player can throw one axe at a time
Reviews/Comments
"The location is beautiful, equipment is well done and Matt was fabulous."- Google reviews
"Staff was great, place was super clean, and all were professionals."- Google reviews
"We also did ax throwing and felt the safety demo and instruction was good there" -Yelp
Address
Adventure Park at Discovery Museum
4450 Park Avenue, Bridgeport, CT 06604
5. Blue Ox Axe Throwing
Overview of Services
The Blue Ox Axe Throwing is an indoor axe throwing setup that allows for two kinds of experiences. You can either opt for an open throw for small groups of 2-10 throwers, it lasts for up to an hour. Or you can book a social throw with 6-16 people, lasting for up to 2 hours. You get a brief axe throwing training before you begin.
Key Features
You need to pay upfront in order to reserve your lane beforehand
You can book the venue for corporate events
You can bring your own food, nothing too messy though!
You need to be 18 years or older with a valid ID to be allowed to play
Spectators are allowed with a fee of $10 per person
Gift cards available
There should be a 2-hour notice in case you want to cancel
Reviews/Comments
"We had such a great time here! I was a little nervous but the employees gave us great tips and encouraged everyone to just give it a try… They also have board games, giant jenga and other activities to do when you're not throwing"- Yelp
"You are allowed to bring your own food and drinks. They offered bottle openers, cups, and ice… They also provided instruction and watched as we tried it out and gave pointers where needed"- Yelp
"Good location, good setup and easy check in."- Google reviews
Address
1558 Barnum Ave, Bridgeport, CT 06610, United States
If you want to go axe-throwing in Long Island, there are so many great options to visit. It's a great option for fun-filled birthday parties, corporate ice-breaking sessions, or just a day out with loved ones. However, make sure to always call ahead or pre-book to avoid waiting. Most places also have an age limit, be sure to check that before making the trip
 Happy axe throwing!